Meadowhall is an indoor shopping centre in Sheffield, South Yorkshire, England. The centre is open on all days of the week, however, Meadowhall opening times are varying and relevant to the day.
From Monday to Friday, Meadowhall opens at 10 in the morning and closes at 9 PM. Saturday opening times are 9:00am – 8:00pm. While on Sunday, Meadowhall opens at 11 in the morning and closes exactly at 5 in the evening. Additionally, the car parks and entrances of the Meadowhall, that are designated to specific customers, open one hour before the days opening hour. For added convenience, they also close one hour after the relevant day's closing hours. 
You are welcome to these stores during Meadowhall Sheffield opening times
At the Meadowhall, all those stores that fall under the category of essential businesses are open. Here is a list of all of the most popular essential businesses and their opening hours.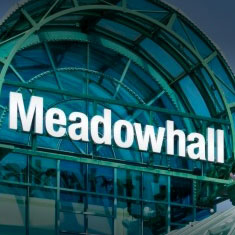 Since the Marks and Spencer outlet at the Meadowhall sells and serves food and other essential items, such as antibacterial items, it still remains open. On weekdays and Saturday, the outlet opens at 8 AM and closes at 7 PM. While on Sunday, the outlet opens at 11 AM and closes exactly at 5 PM. Also, the Marks and Spencer outlet that is located in Meadowhall is open for deliveries as well as takeouts. 

Boots is another outlet that is located in Meadowhall that is considered to be an essential business. On Monday, Thursday, Friday, and Saturday, the outlet opens at 9 AM and closes at 6 PM. Whereas on Tuesday and Wednesday, the outlet opens at half-past 9 and closes at 6 PM, and on Sunday, the outlet opens at 11 AM and closes at 5 PM.

Holland & Barret

The closest entrance to this outlet at the Meadowhall is the lower high east entrance, which is located by Argos. This essential business opens, from Monday to Saturday, at 9 AM and closes at half-past 5, in the evening. Whereas, on Saturday, the outlet opens at 9 AM and closes exactly at 5 PM.

Shopmobility

Meadowhall has been known to provide shopmobility, which is an added service for those shoppers that may be impaired in terms of their mobility skills. For those who depend on this service, it is important to note that, in the current time, Meadowhall will only be able to cater to those who are registered and is not taking any bookings.

If you are looking for more information on the opening and closing hours of all of the other outlets that are located in Meadowhall then be sure to follow this link. If you are a designated customer then it is recommended that you also check the listing for the car parks that are open in Meadowhall by using the same link. 

'; echo '